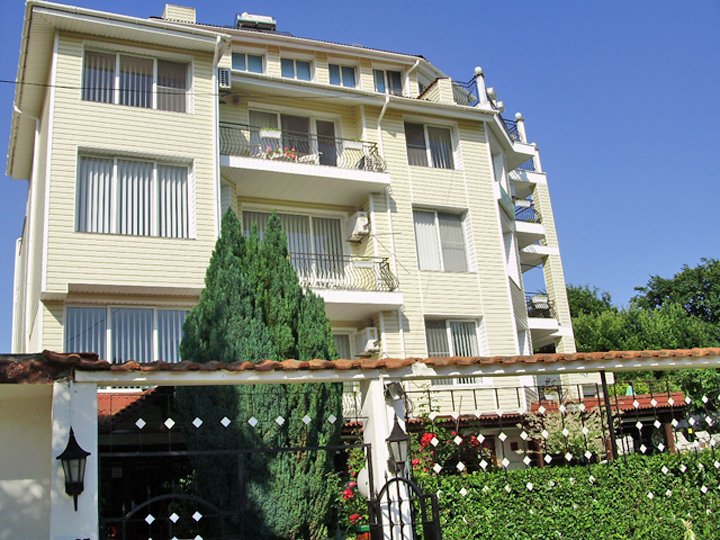 Hotel Complex "Rai" ("Paradise") in Obrochishte village is a wonderful hotel situated 2km away from the Black Sea coast, using the beach of Albena Resort Complex.

Its strategic location:
22km away from Varna
20km away from Dobrich
10km amay from Balchik

Offers a good opportunity for your family holiday. At the same time right next to the hotel (20km) is the Golf Club Black Sea Rama – an excellent golf resort, which has been designed by the famous golf player Ian Woosnam. Distance of the hotel from the other two golf courses in the area Tracian Cliffs and Lighthouse is 19 km and 21 km.

The complex is 50km away from an Ancient Thracian Complex – "Kara Tepe", Obrochishte ,a unique Thracian Temple, which has preserved the soul and the power of the history of the place. It offers an ideal opportunity to touch the mythical and feel the power of the positive cosmic energy.

The Complex is of a close type .It was built on 10 decare area and offers an ideal chance for full relaxation among silence and greenery, an excellent opportunity to overcome stress of the dynamic everyday life.